Masterwork Roofing is a leading roofing company located in Everett, Washington servicing Seattle, Bellevue, Bothell, Kirkland, Mercer Island and all of Washington.
Our dedication to excellent customer service and craftsmanship, using only the highest grade products, we have exceeded our customer expectations for over 35 years.
Experienced roofing business est. 1980
Full Liability and Workers Comp insurance coverage.
FREE Estimates, Guaranteed Pricing.
New Construction, Re-Roof, Cleaning and Repairs.
Seamless gutters
Full written and manufacturer warranties.
Highest quality skills and professional materials
References available.
10-year workmanship warranty
Custom metal fabrication
Services Offered
Masterwork Roofing, Inc. is an experienced greater Seattle roofing company pleased to offer a variety of roofing materials and services to fit the needs of our clients.
New Roof
Re-roof
Cleaning
FREE Estimates
Composite shingles
Tile
Shake
Slate
Flat
TPO
PVC
EPDM
Torch down
Gutters/Downspouts
Inspections
Custom metal fabrication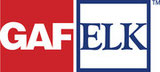 CertainTeed Commercial Roofing

Why Do I Need Rain Gutters?
Good rain guttering is an integral part of a home's exterior. Old, damaged or defective rain gutters can cause a lot of damage. When a gutter clogs, the water is not diverted properly and overflows into either the house or foundation. This can cause wood rot, foundation problems and landscaping erosion. In addition to damage to your home, a rain gutter clogged with soggy leaves and debris is the perfect breeding ground for mold and mildew, as well as mosquitoes and other pests. People often think that rain gutters have to be on their homes but are never sure why. Rain rolling off of your roof especially a second story roof can really punish the ground below. If there are several rounds of steady rains, this rainwater can carve a small trench on the sides of your home. Rain gutters divert this water away and release it slowly in designated areas of your yard so that this water can be properly drained away. Without rain gutters, yards can flood, erode very quickly from the massive amounts of runoff, and other things if you didn't have gutters.
Each rain gutter installation begins with a thorough inspection of eaves, facia boards and soffit boards. This is done so there are no surprises during the install process. In addition we inspect exterior walls to be sure our downspouts are held securely in place. Most gutter installs are completed in just one day with some custom jobs taking 2 days. All gutters are custom extruded to the exact length required, on site, at your location to insure perfection. Gutters are available in copper or any color in aluminum.