Bridge at Stern & Eisenberg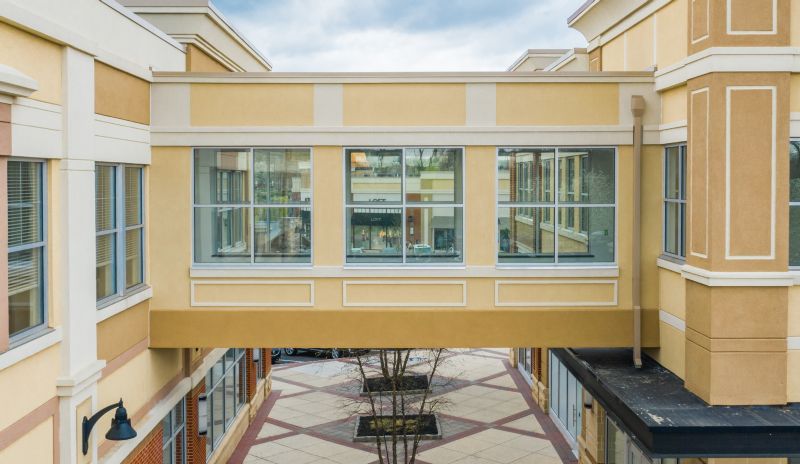 Project Location:

Warrington, PA
Approx Contract:

$300,000
References
General Contractor:

MACCS Construction
Scope Of Work
Stern & Eisenberg, PC is a law firm located at the Shops at Valley Square in Warrington, PA.  This long-time client of Valley Square was experiencing logistical challenges in operating a law firm located in two separate buildings.
The process began by setting up temporary walls to keep all sensitive areas secure during construction.  Adjacent, existing walls were opened at the second-floor elevator lobby in building 200 and the cafeteria in building 1000.  The spaces were connected by a steel I-beam structure, which was supported through the first-floor walls and onto new poured cement footings.
The bridge was designed and constructed to blend seamlessly with the existing architecture as well as projecting a sense of openness, which was achieved by the ¾ glass windows on either side.  The interior was finished to match the existing trim and finish of building 200 with high grade commercial carpet, custom windowsills, acoustic tile ceilings and custom, full glass security doors.